Spring i s finally here ♥
The weateher is still a bit unsteady, but when it is warm and sunny – it is really warm, and it s time to switch to lighter & thinner footwear.
Yesterday I was in Copenhagen .. It was a wonderfull weather. I had black ankel boots on, as I didn't how the weather would be, when I left home in the morning.
It was so hot and it hurted in my feef, to walk around in that heat with that kind of shoes on. I was really wishing that I had some sneakers or espadrillos to put on…
Below I have found some really amazing spring shoes, as inspiration – if you need new shoes for the great weather 🙂
---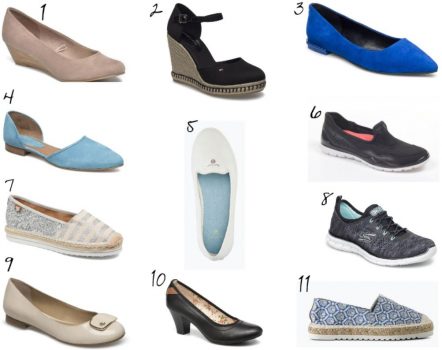 1. Pump //2. Espadrillos //3. Ballerina //4. Ballerina //5. Ballerina //6. Sneakers
//7. Espadrillos //8. Sneaker //9. Ballerina //10. Pump //11. Espadrillos
---