→ Guest post
Modern day living is a double-edged sword. On one hand, we have to deal with a lot of stress and it seems like everything in our life is one big hectic rush, but on the other, we also have access to some incredible technology and innovation. So, while we lack time to properly dedicate ourselves to caring for our beauty, today's treatments have made it easier, faster, and more convenient to nurture our looks. The only trick here is to figure out which one of them is worth your time and money, but that's something we can help with. For our glam divas who can't wait to pamper themselves at clinics, salons, and even at home, here are some hot new beauty innovations that will make you feel like a queen.
---
Non-surgical facelift
This minimally invasive procedure is the hot new thing among aging celebrities and ladies who want to tighten their skin. As we grow older, our skin slowly starts losing its collagen and becomes less elastic, so we deal with sagginess and a loose, crepey appearance. Thread lifting solves this by using tiny threads, which are passed under the skin through a needle. They grasp the layer of skin underneath the surface and sort of re-suspend it to give your face, neck, or jewels a tighter appearance. The threads are made of natural materials and completely dissolvable, so there's very little risk of infection and the whole procedure is done with only local anesthesia. The results last up to six months, and after that, they can be repeated.
---
Patch masks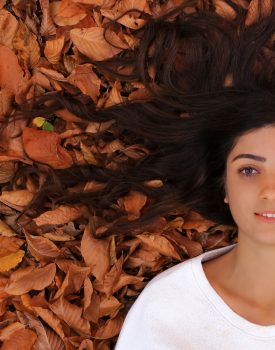 Korean beauty gave us face masks as a very popular trend, and our favorite part of it are patch masks. They serve to target specific areas like your undereye or lip area, and they're even easier to use than regular sheet masks. Full of hyaluronic acid, collagen, or other age-defying ingredients, patch masks can be used often and they're quite effective in the long run. Take a look at some of the hottest ones that should definitely be introduced to your beauty regimen.
---
LED skin rejuvenation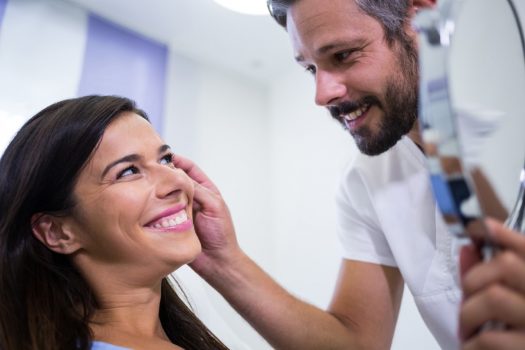 LED (light-emanating diode) therapy is a great way to rejuvenate your skin, and there are several ways that modern-day beauty industry utilizes its positive effects. From full-body LED pods, to small household tools that you can use at home. It stimulates the production of collagen and helps repair damaged cells, and it can tighten and tone your skin safely and effectively. Use it to plump up your complexion and enjoy the results.
---
Improved dental implants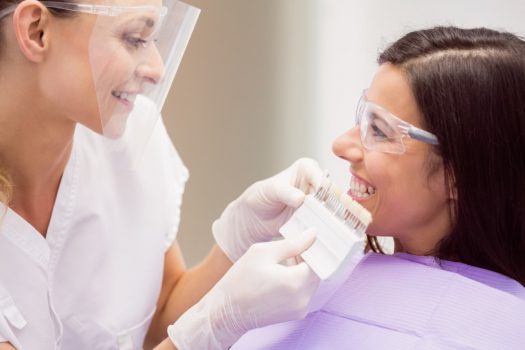 The appearance of our teeth has a great impact on our confidence, and luckily there are a lot of innovations in the dental industry that can help us achieve that perfect smile. Rather than traditional dentures, people with bad teeth can now try the All on 4 dental implants because they don't require bone grafting. They can be done in as little as 1-3 days, and they significantly improve the quality of life for people with failing teeth. They're easy to maintain and they look amazing, so if you want your pearly whites to charm everyone around you, this is something to consider.
---
Pigmentation removal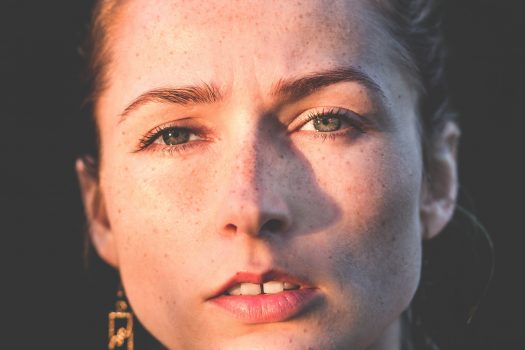 From spider veins on the sides of our nose, to sun spots, to acne scars. Lasers can be used to remove hyperpigmentation and marks on our skin, and it's one of the best ways to deal with scarring that just doesn't want to fade no matter which products you use. Modern-day lasers are now gentle, and as long as you find a good clinic with well-trained professionals, any patches or dark spots on your face can be removed with no fuss.
---
Nourishing scalp treatments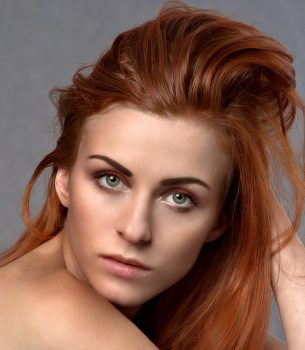 Most people don't think much of their scalp and barely pay any attention to its care. While nourishing the strands of our hair is important if we want them to be soft and glossy, you'll get the best results if you actually spend some time caring for your scalp as well. To do this, try the new Japanese "head spa" treatment that's slowly becoming popular everywhere. It's supposed to give you longer, healthier hair through scalp massage, and it's an incredibly relaxing and fun experience. Of course, you can always supplement this treatment with at-home massages by using the right brush – let the bristles slide over your scalp gently and they'll stimulate circulation and make your hair grow faster.
Every gal deserves some occasional pampering, and these are some of the best treatments you can try. Choose something you like and then go enjoy nourishing your beauty.
---
⇒

Guest post

This post is written my  Brigitte Evans
She is a writer & and a skin care consultant
Writes for Highstylelife.com and lives in Australia