→ Guest post
Makeup is all about enhancing your naturally gorgeous features and concealing those small imperfections. There's no such thing as 'the most perfect face', 'cause your flaws are what makes you special and beautiful in your own way. The natural look has never really faded away, it's just that we were too busy trying to master the wrong Instagram makeup tips and tricks, in order to blend in with the rest of the beauty clones. The older you get, the more you realize that the real beauty comes from within, and that just a little bit of makeup can make you feel better about yourself. Thankfully, there are still makeup artists who value and promote the natural beauty standards, and you can learn a lot from them just by watching their tutorials. Here are a few useful tips you might want to include in your daily makeup routine, and look like the natural beauty you are.
---
Let's get it started!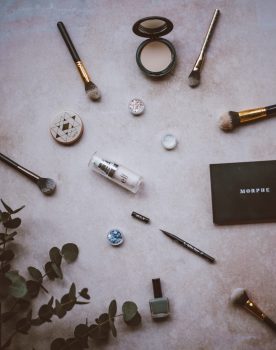 To achieve the fresh and radiant look, you will need a few products that will make your face glow. First, apply the sunscreen all over your face, 'cause an SPF is really important if you're going to spend the whole day outdoors. Then, instead of a powder, use a primer and apply it around your nose and under the eyes. Next, go with the foundation that will last all day long, and dab it on your neck, too. If you want to go with the contouring as well, here's how you can do it. Place your brush handle from the top of the ear to the corner of your mouth to find your natural contouring line. Contour under the cheek bones very lightly as you follow the line, and then blend it. Define your jaw line, too. Then, contour the forehead along the hairline, from the temples and upwards. Lastly, slim your nose by contouring the inner corners of your eyes and straight down on both sides of your nose. If you want to skip the contoruing step, then it's fine. It's not mandatory if you are running out of time. Use a subtle bronzer to warm up your face, and add a little bit of a pinkish blush, for a healthy and soft look. Also, the highlighter is having a moment right now, and it's really a game changer. Highlight your cheekbones, under eyebrows and the corner of your eyes. Also, add a little spakle to your cupid's bow.
---
The right skincare is essential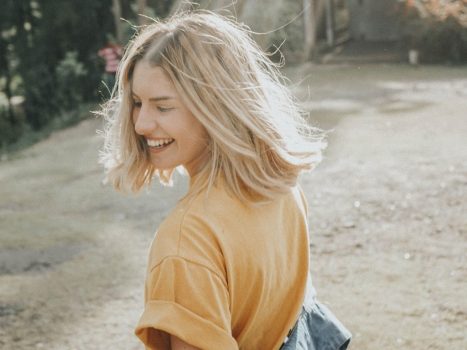 You have to prep your skin well before putting any makeup on, rule number one. Moisturize and exfoliate your skin on a daily basis, and you will never have to worry if 'less is more' rule works for you. Australian Victoria's Secret model Victoria Lee said she drinks plenty of water before the shows, and she does a lot of facials in order to stay fresh. Her secret lies in avoiding too much foundation, and she lets her skin breathe most of the time. Also, having a gorgeous smile is half the beauty! That's why many other Aussie girls decide for the Invisalign in Bondi Junction to subtly straighten their teeth, rather than using braces. And while most girls would agree that having crooked teeth like Cher looked charming back then, the majority of them would prefer to have their teeth straight and aligned. Sounds about right!
---
Make your lips kissable
When choosing a lip color, go for the shade that's a bit darker than your natural lip pigment. Use a lip pencil for a definiton, and optionally, put on the lipstick or a lip tint, or even a lip balm! For the extra pout, use a contour under the lower lip line and above your cupid's bow. It's a little trick that really works.
Love me some lashes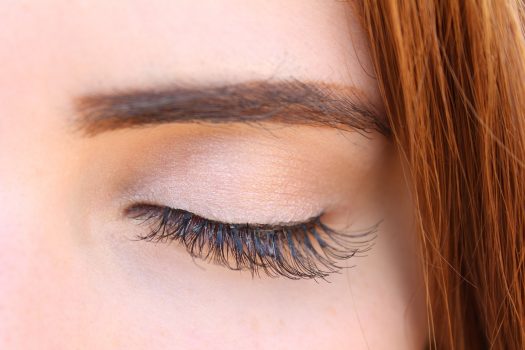 To make your eyes pop, curl your lashes before applying mascara. Make a thin line with an eyeliner and go for the neutral eyeshadow
---
Brows on point!
As for the brows, the bushier, the better! Victoria's Secret model Taylor Hill said she has never plucked her thick brows, and look where she is now! To get her signature look, all you need to do is to brush your natural brows with a gel, and make them look fuller and groomed. If you have gaps you want to fill in, then use an eyebrow pencil, and you are ready to go. Sharp, Instagram brows on fleek are no longer cool, and this will make you look au naturel.
I hope this made you realize that looking natural speaks volumes, and you don't need a full coverage to grow your confidence, or to make somebody notice you. Less is more, and you should always keep that in mind.
---
⇒

Guest post

This post is written my  Brigitte Evans
She is a writer & and a skin care consultant
Writes for Highstylelife.com and lives in Australia