Look at this beautiful green couscous salad .. What a beauty.
Couscous is so good & perfect to serve with meat & fish .. Or just to eat as a nice filling salad.
There are so much opportunities in couscous 🙂
A lovely green couscous salad like this, contains delicious green stuff like curly kale, avocado & kiwi.
Recipe
Yield: 4 persons
Ingredients:
3 dl couscous
3 handfull of chopped kale
1 lemon
2 avocado
125 grams of kiwi berries or kiwi
* If you aren't able to find kiwi berries, then use ordniary kiwi & dice it
---
How to make it:
Prepare the couscous as described on the package
Wash the kale
Peel the avoocado & remove the stone
Dice the avocado
Wash the kiwi berries & slice them
Roll the lemon (to release the juice) and cut in half
Add the couscous to a bowl & add lemon juice – Mix it well
Add kale, avocado & kiwi
Mix it all well together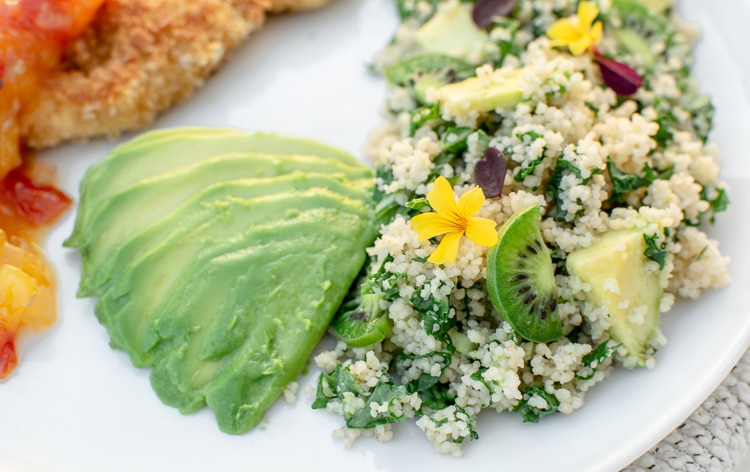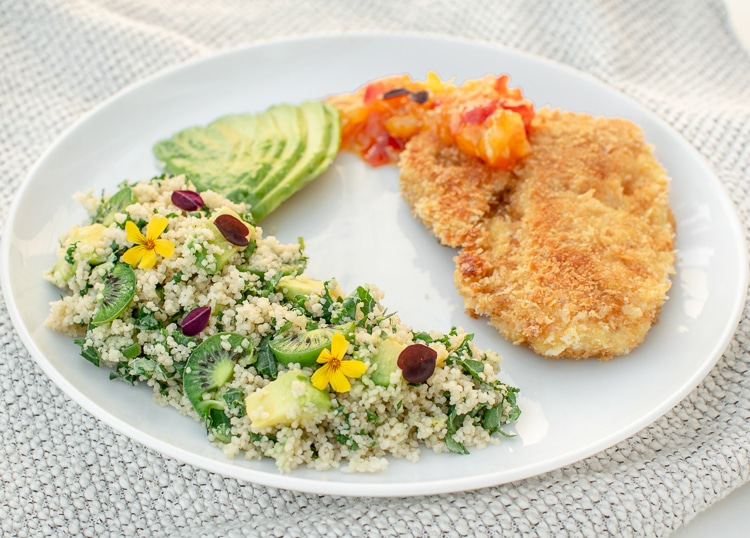 Other couscous recipes
⇒ Couscous salad with vegetables
---
⇒ Remember to follow me on social media! It is possible to follow the blog on Instagram, Bloglovin & Facebook.
If you want .. Post a comment below.
Should you have any questions – I always answer ASAP (below in the comment field, contact form or on e-mail)
You are also very welcome to join my newsletter ..
Find the subscription to my newsletter, below this post