Chocolate … A womans best friend.
♥ I have received a package of 7 amazing chocolate tablets ♥
These lovely chocolate tablets, i recieved from Planete Chocolat,  who are a chocolate manufacturer, who makes some of the most delicious chocolates – ever! It tastes absolutely lovely.
Planete Chocolat are placed in Belgium – In the heart of Bruxelles.
Besides tasting absolutely amazing, and just melt in your mouth ♥ All of their chocolate are made from 100% of pure cocoa butter, and are without conservatives & GM foods – well, for me this stuff is pretty important. The cleaner products, the better products 🙂
This is amazing chocolate that has to be enjoyed, little by little. You cannot just eat a whole tablet at a time, because it is quality chocolate, and they just are more "saturating" than ordinary chocolate.
---
I received the tablets that is called 'The Gourmet Collection'.
I received the chocolates in a box that had 'fragile' posted all over it, and when i opened the box there also was two cooling elements in it, to ensure the chocolate was not melting on its journey – Well .. I think that is pretty damn good service 🙂
I removed the cooling elements, and found the prettiest brown velour bag with their logo on it. In the front pocket of this bag, there was a golden envelope, with a letter where they thanked me for buying their chocolate.
I really think they are doing a great job, ensuring that you have a special experience buying their products.
Also … the delivery is really amazing. So fast delivery.
I ordered Wednesday, and got the package Thursday – WOW! 🙂
Read about chocolate delivery.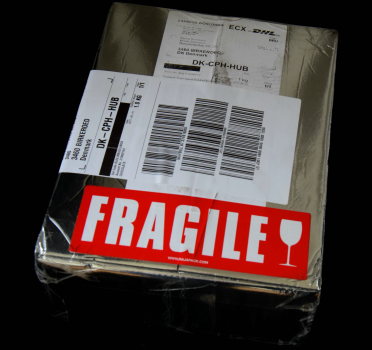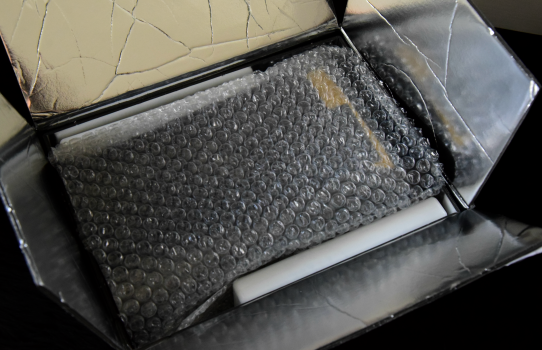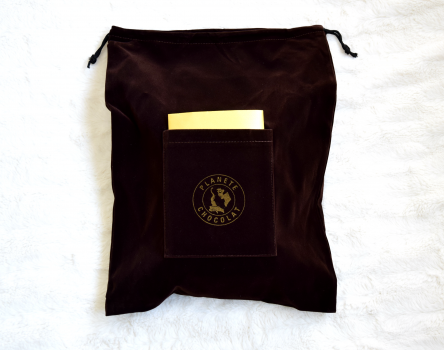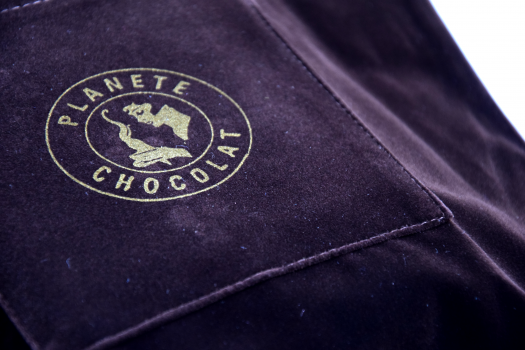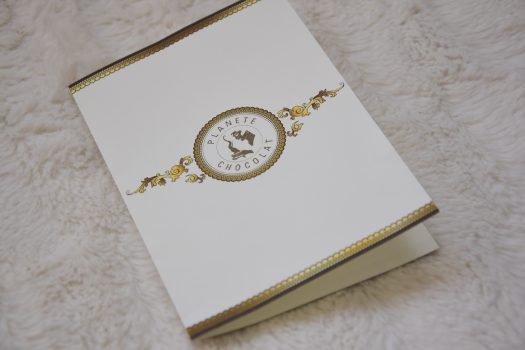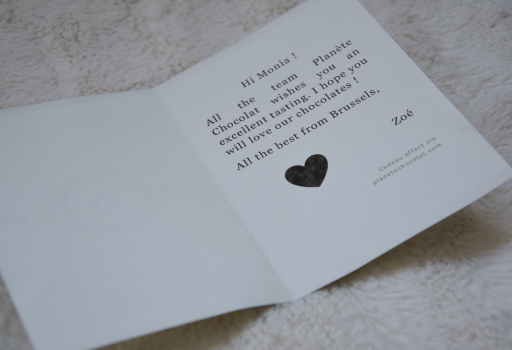 My 'Gourmet Collection' package contained:
1 tablet with dark chocolate & coffee

1 tablet with dark chocolate & coconut

1 tablet with dark chocolate & caramel

1 tablet of milk chocolate & puffed rice

1 tablet of milk chocolate with hazelnuts

1 tablet of white chocolate with Spéculoos (some sort of spiced biscuit)

1 tablet of white chocolate with cocoa beans
They are really delicious. One of the tablets – the one with dark chocolate & caramel, I used for making cookies. My cookies was so delicious, and Alexander my stepson loved them ♥ ♥
Recipe on cookies will be on the blog, in a couple of days 🙂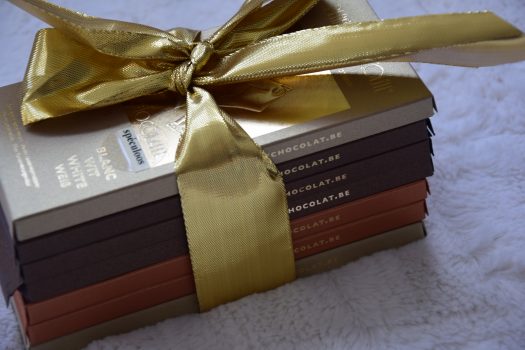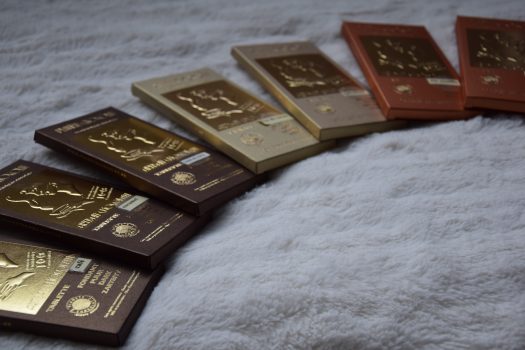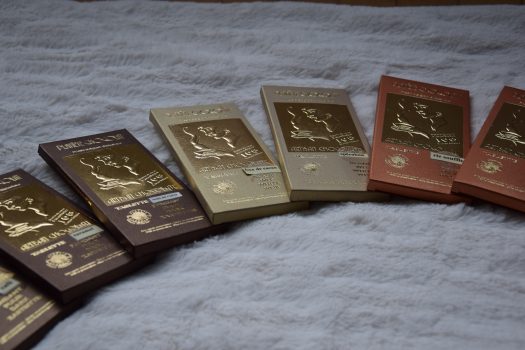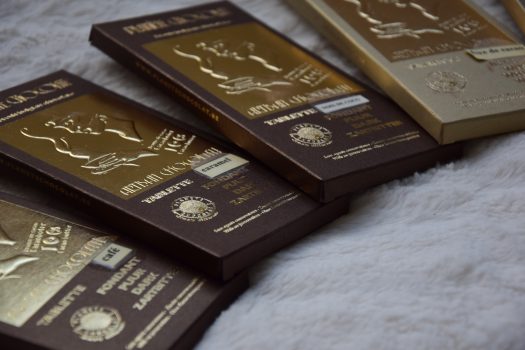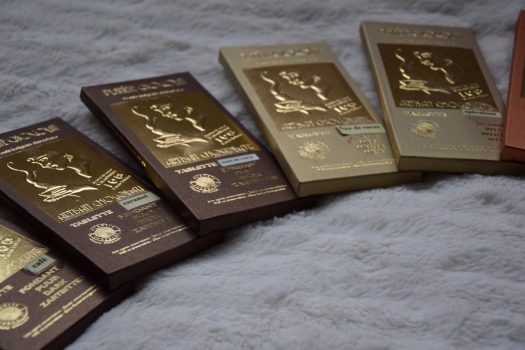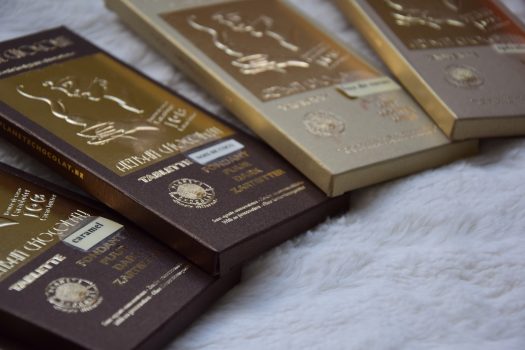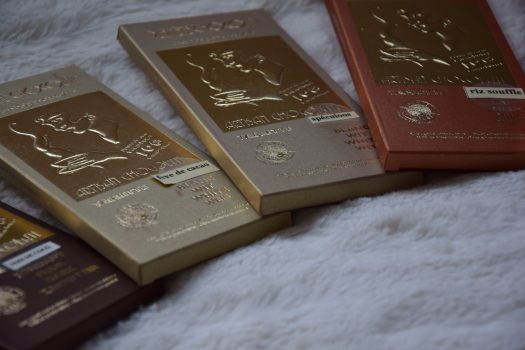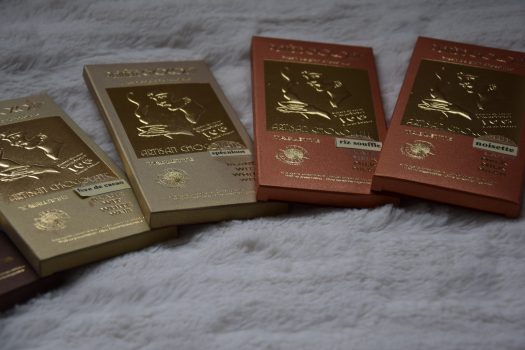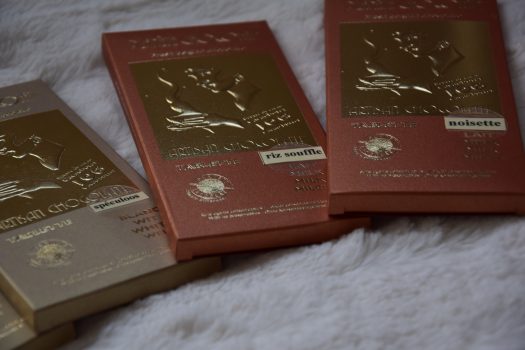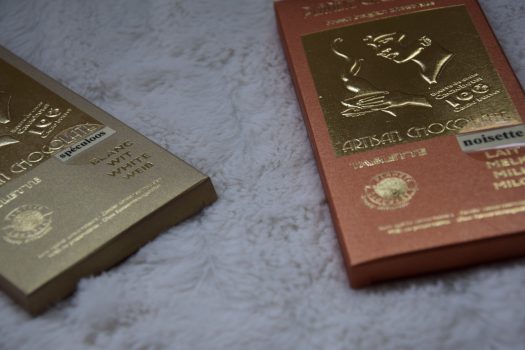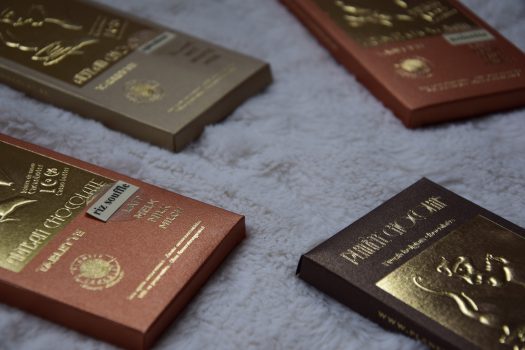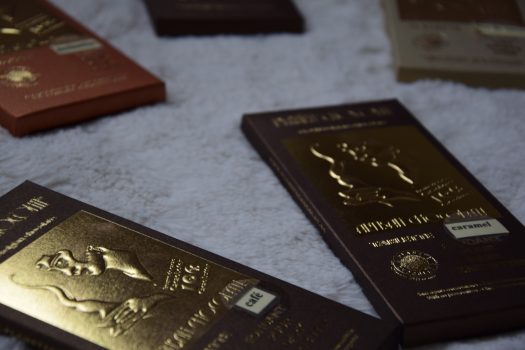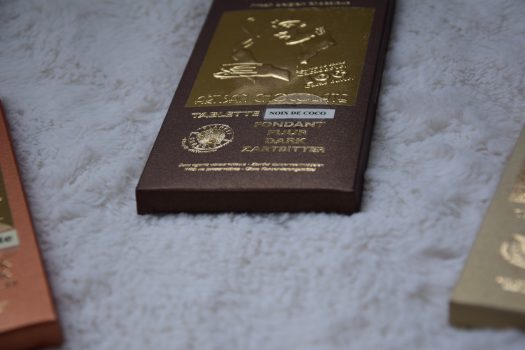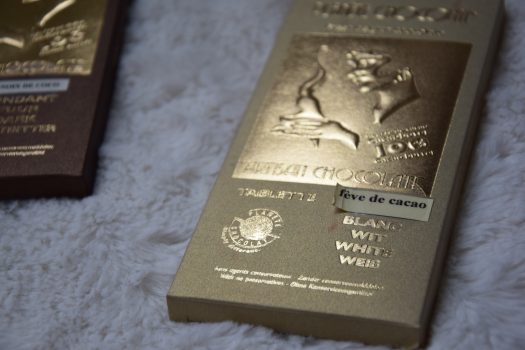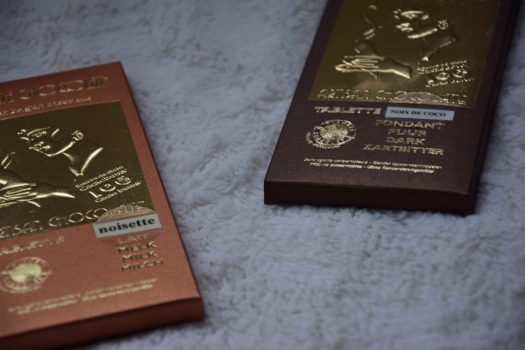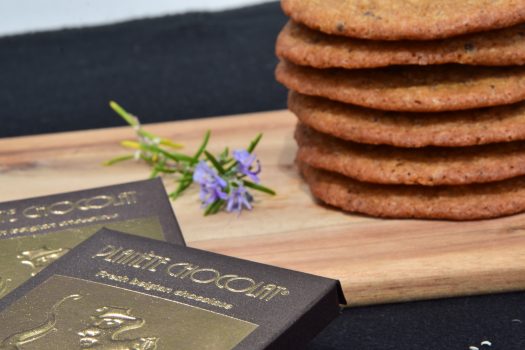 ---
Besides the tablests that I received, they also have so much other great stuff – It is so hard to choose.
They have so many beautiful giftboxes. The chocolate are beautiful and delicious & the giftboxes are so beautiful too. Who wouldn't love to get one of these as a gift? 🙂
There are many different giftboxes. There are some that are made especially for different celebrations, like Mothersday, fathersday, valentinesday etc. and then there is just amazing and beautiful giftboxes that would be perfect for weddings, birthday present or as a hostess gift.
You can buy: tablets, filled chocolates, almonds with chocolate, easter eggs, chocolate spread or macarons – YUM! ♥