Lunch boxes …. The most boring thing, to use your evening on – It just have to be over with …. for some.
I really thínk it is cozy and inspiring to make lunch boxes for the kids. Finding delicious food and different new tastes for the little ones, so they can grow up, and not be so picky 🙂
I always make the lunch box in the evening – When Alexanderhass gone to bed, so I don't have to be all stressed out in the morning – who aren't stressed in the morning, already?
Now .. It's not because I want to look like a saint, who always likes to do everything .. offcause i also have a day or two sometimes, where i just want to fall a sleep – watching tv, instead of making a lunch box.. absolutely .. But, when I get out in the kitchen and get started, there are no problems (It's just like persuading yourself to go out for a run 😉 )
I really want him to have a healthy & varied diet when he's at school, so he gets a lot of delicious & hombaked bread (always), lots of fruit & vegetables and some delicious snack (Not candy though)
We have bougt a great lunch box from Sistema. It is called Sistema – Slimline Quaddie, and it is just great. We love it – he loves it.
He loves all the little rooms in it ♥ It contains 3 rooms in the top. (2 small + 1 big) and in the bottom a big ordinary lunch box room. The lunch box also contains a little bottle ♥
This lunch box are free from BPA & Phthalates – BONUS!
I just love Sistema. And you can get a lot of other great stuff too. Both kitchenstuff & lunch boxstuff 🙂 look here
---
They always have a little snack about 10 o'clock. This time he got a carrot & breaking bread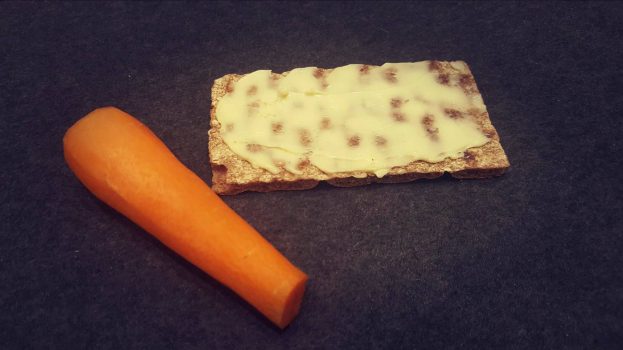 ---
Broccoli .. He loves broccoli for dinner, so I tried to gie him broccoli in his lunch box – raw! He didn't want it. Then this time I tried to give him broccoli again, but cooked – and he loved it ♥
Remember to also use the broccoli cane. It is delicious 🙂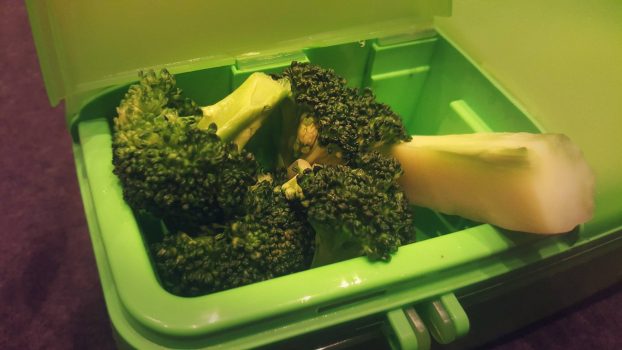 ---
Tomatoes (often cherry tomatoes) are a gigantic hit. He have tomatoes in the lunch box almost every day. He loves it ♥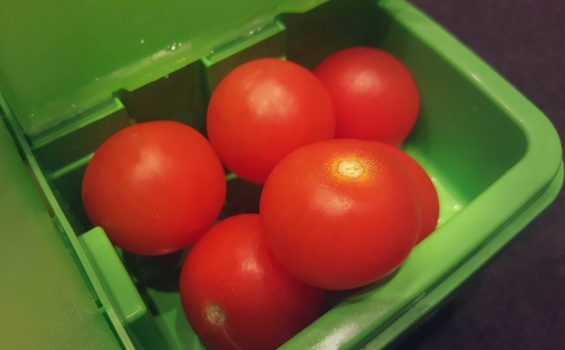 ---
Pineapple … Well, fresh pineapple. fresh pineapple are delicious, not that tinned stuff. He loves it, and gets in every now and then 🙂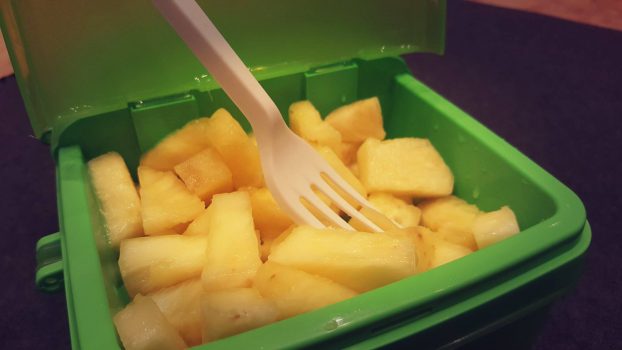 Well this was the upper part of the lunch box, with all the delicious greenie stuff ♥
In the lower room there was:
1 pancake, cut in half. Leftovers from the day before
1 sandwich from my homebaked buns, with salad, carrot & ham
1 rye-bread sandwich with chicken paté
1 fishcake
1 package of raisins
½ bag with 'paws' fruitsnacks with animal print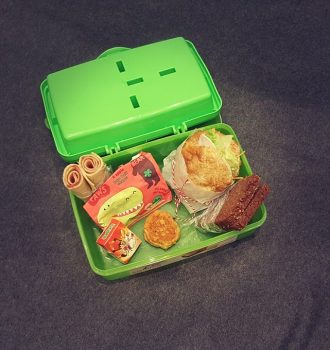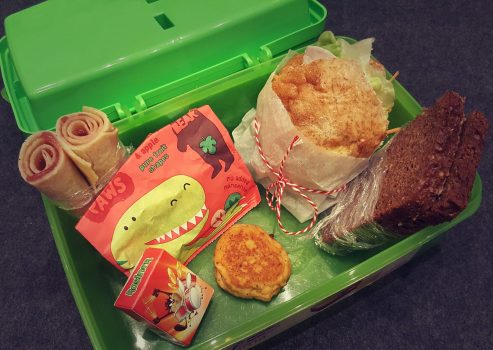 I hope this could give you some inspiration ♥