Min hverdag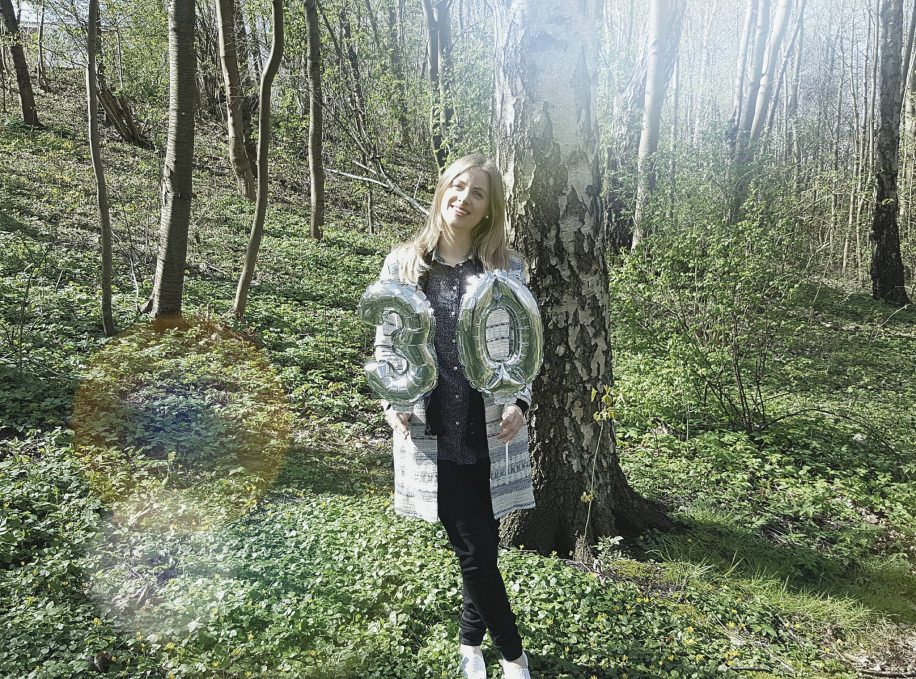 Yea, well … I happened!
In short time, I am 30 yers old… 30 years old??
I really don't understand it, myself.

Where did the time go? It's funny how fast time flies, when you are all grown up – One day takes the other, and you don't even have time to watch your own life take place. A bit scary!
I think, I have to be better (we all should be actually) at focusing & cherrish all the good & happy times we have (even thesmall ones), because in a stressed everyday life, where you have so many things to do all day long, you forget to tho cherrish these little moments.
Saved: , Min hverdag
Tagged: 30 års fødselsdag, 30 years old 30th birthday, 30år, 30års fødselsdag, birthday 30 years, blog, blogger, bloggere, bloggers, bloggers by heart, blogs, danish blog, danish bloggers, danish blogs, dansk blog, dansk blogger, danske bloggere, danske bloggers, danske blogs, de gylde 30 år, de gyldne 30år, dk blogger, dk blogs, dkblogs, fødselsdag, happy birthday, I am 30 years today, jeg fykder 30år, jeg fylder 30, lifestyle, lifestyle blog, lifestyle bloggers, lifestyle blogs, livsstil, livsstilsblog, livsstilsblogger, livsstilsbloggere, magdalinda, nordisk blog, nordisk blogger, nordiske bloggere, scandinavian blog, scandinavian bloggers, scandinavian blogs, skandinavisk blog, skandinavisk blogger, skandinaviske bloggere, tillykke med fødselsdagen