Music is such an important thing to all people (Well .. Most people) And it is very important to me!
I am listening to a lot of music, and I am using music a lot in my everyday life.
First of all .. Music makes me happy! So happy! ♥
But it can also enhance other states of minds & feelings of yours.
I wouldn't be the person I am today, without music! Music just makes my life better, on all stages!
Music is happiness, passtime, medicine & extra power to your life.
When do I listen to music ?
I am listening to music, everyday on the job – So happy that I have a job, where it is possible to listen to music, (almost) whenever i want.
I am listening to music when I am chilling, blogging or just surfing on the interney (shopping? whoops!)
I am always listening to music, when I am working out. I am not able to work out, and give it my all, if I don't have music in my ears – Especially not if I am running.
When I am working out, I am always listening to music with power- Fast & loud music! It is just like the music are giving me extra energy, and I feel that I can run that extra 15 minutes, with great musik on!
I am always listening to music when I am cleaning. Here .. Music is very important!
It is like music is making it more fun & fast to clean the house, and just getting it done!
When I am happy & in an amazing mood, I listen to music just to make myself even more happy & to get the feeling of just wanting to dance (where ever I am)
When I am sad or heartbroken, I always listen to music that fits my feelings, mood or condition
It's funny! You can always always find music that reflects your state of mind. And you need music to be able to handle your feelings.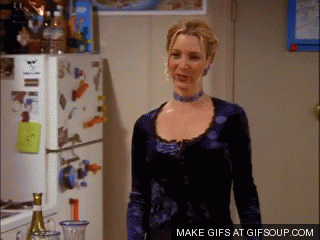 The best thing in the world, is to listen to a song, and you can just feel how the person felt when singing that song. A person who just sings themselfes into your heart & your soul – And where you just feel that they are singing with every single bit of their body & soul. Fantastic!
It is not only pop, Hip&hop & rock I am listening to.
I can also really enjoy a good piece of classic music, that just goes straight to your heart!
It is not something I am listening to everyday, but it is really appreciated when I am really going to relax, and just feel myself – deep into my soul.
When I was in Munich, there was an experience that I will always appreciate.
In the middle of Kaufingerstrasse, there was a man, sitting at a piano (Yes he had brought his piano all this way) There he just sat & played. In his own little world of feelings & joy – Playing amazing music! It was fantastic.
It just made me relaxed & in a very good mood 🙂
He played Mozart, Claude Debussy & Yiruma
I just love Yiruma, It is amazing emotional music, that is also good for relaxing ♥
---
My music, right now:
Ed sheeran &  Andrea Bocelli
Eminem & Ed Sheeran
Eminem & Beyonce
I just love love love Ed Sheeran. He is an amazing musician, that makes one hit after the other! 🙂
I am in love with his new song 'Perfect Symphony' that is a duet with Andrea Bocelli.
It's an amazing duet, that gåoes straight to your heart ♥
Also ..
Way back I was a huge fan of Eminem, and I love his new album.
The music is quite different from what he has done earlier. It sounds fantastic, that he is mixing his own music and skills, with other very talented musicians ♥
Niall Horan
Niall Horan ♥ Amazing singer … And .. Good looking!
me, I have been like .. Oh my god! Not these 'One Direction' guys. Now they are splitting up, and going solo – I can't stand it – I won't listen to their music!!
But one day, I listened to Niall Horans song 'Slow Hands' in the car, and I have to admit .. He's a really talented guy, with a great voice. I listen to his songs on repeat, and all of his songs is great – How does he do it?
He also put his whole soul into his emotional songs.
George Ezra
My colleague introduced me to this song. I told her that I had never heard about George Ezra before. She said 'of course you have' and showed me his song – Budapest. And yes, ok I knew who he was.

This man is so great! And he has a very special & amazing voice (For a guy at his age) Love this song!
I also really love the music video. It is sooo funny! And it is so cool that (sir) Ian Mckellen are in the video too ♥
Jack Johnsson
Actually, I didn't know about Jack Johnsson. I found him incidentally, one day when I was listening to some other music on Youtube.
It is an amazing song, that I listen to a lot! The song makes me happy!! ♥
John mayer
I love John mayer!! He's my number 1.
He is an amazing musician and makes a lot of different music
I listen to mr. Mayer almost everyday. And like all of his songs.
I love John Mayers new album, and I also went to his latest concert.

Listening to his songs, makes me feel thatle bubble.
It is these two songs I am listening most to right now ♥

Justin Timerlake
https://www.youtube
I am listening to a lot of Justin Timerberlake right now! His new album is super cooly different from the others.
I really wanna go to his concert this summer – But I donk I can.
'Say Something' was the first song from his new album, that I heard. Such a good song!
And the song just keeps getting better, as Chris Stapleton is in it too. Their voices are just great together and harmonize so well ♥
The song 'Man of the woods' are so funny, great & a celebration to his beautiful wife – Jessica Biel.
 'Morning Light' is a duet between Justin & Alicia Keys. It is a great, beautiful & relaxing song! Great to hear some new georgeous music from Ms.Keys
---
The music I normally hear is a mix of great music that just makes me happy, and makes me wanna jump up & dance.. And music that brings memories. Music that reminds me of somene that I hold very dear! ♥
---
Quotes about music
Where words fail, Music speaks
Hans Christian Andersen
One good thing about music. When it hits you, you feel no pain
Bob Marley
Music is the strongest kind of magic
Marilyn Manson
Music is life, thats why our hearts have beats
Unknown