I really like chai tea ♥
But it is really rare that I drink chai, that I haven't made myself.
T think it is super cozy & delicious with a chai in the afternoon or weekends in the winter months, but chai powder, taht you buy is filled with sugar, E-numbers & other stuff that shouldn't be there.


make it yourself and get a chai with clean & natural ingredients – It is so tasty.
You can make chai tea for a lot of days, and just store it in the fridge for some days 🙂 That's so great.
The you only need to heat it up & froth your milk.
I use oat milk, which i froth in my Senseo milk twister.
---
Recipe
Yield: 3 tea cups
Ingredients:
3 dl water
1 tea bag of 'black tea – English breakfast tea, Earl greey'
5 cm ginger
3 cinnamon sticks
10 cloves
10 cardamom cloves
tbsp sugar
Milk or plantmilk (aprox. 4 ½ dl)
---
How to make it:
Peel your ginger & cut it in half
Pour all of your spices (exept 1 cinnamon stick) into a minichopper/coffee mill/food processor & crush them
Pour 3 dl water into a pot
Cut the tea bag, and pour the tea leaves into the pot
Add ginger, sugar, crushed spices & cinnamon stick
Bring it to a boil, and let it simmer for aprox. 1 minute
Let it all cool down
Strain the tea
When you serve the tea, do this:
Put the strained tea into a pot – add milk or plant milk (I use almond milk. Use aprox. 1 – 1½ dl milk to 1 dl tea), bring it to a boil. Top it with milk foam & cinnamon

♥
---
→ TIP!
For a more creamy chai – Warm up your milk in a milk frother, and add it to the warm tea in a cup or glass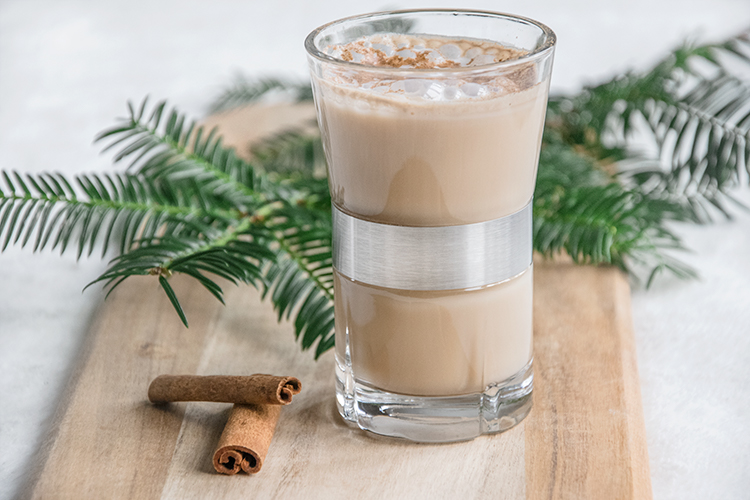 ---
⇒ Remember to follow me on sociale media!
You can follow the blog on Instagram, Bloglovin or on the blogs Facebook site.
You can also write a comment on this post – Below .. Should you have any questions – I always answer ASAP! 🙂