It is december – it is christmas.. and I have chosen to make a post about making your own snow globe.
Snow globes can be so beautyfull an so expensive. Then there's the cheap plastic editions – There's not much to them. Instead of buying the cheap plastic ones (that aren"t that beautifull) try to make them yourself 🙂
it is pretty, it is fun – and i guarantee the kids will love it ♥

To Try it out a made a simple edition – but my stepson loves it 🙂
he think it is great and he don't belive that I have made it myself 😉 haha..
I have used 2 figures.
But you can use how many and what ever figures you want and that fits the lid.
Different figures, christmas balls, christmas trees etc.
---
DIY snow globe
Make all of the things ready, so you have it all beside you.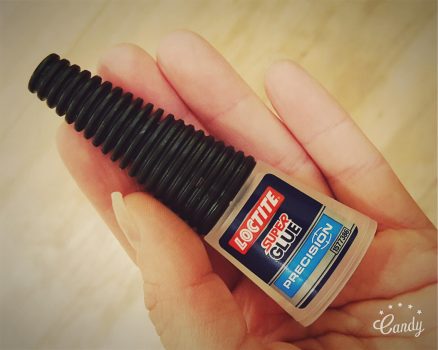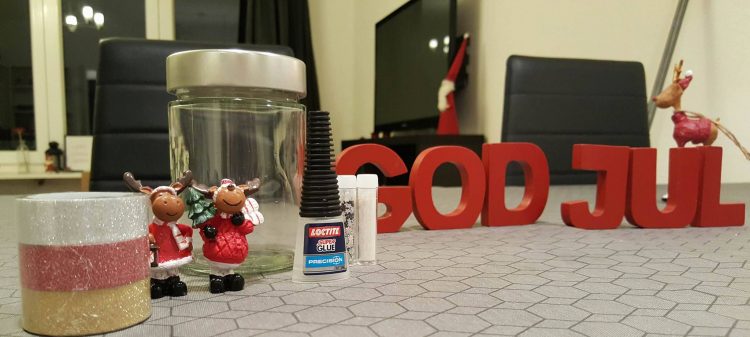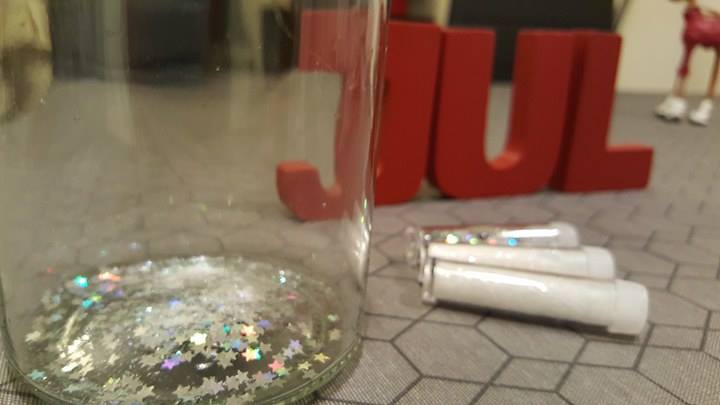 Things you need:
A patent glass
Super glue – I used: Loctite, water resistant
Water
Glitter (White snow, gold, stars, silver etc.)
Figures
Glitter tape (or tape with christmassy design)
---
How to make it:
take the lid of the patent glass
Glue your figures to the inside of the lid (glue both the figures and the inside of the lid – where you want the figures to be)
Let it dry
Screw the lid (with the figures on) on the patent glass to see if it fits perfectly
Screw the lid of again and put your nice glitter tape around the side of the lid
Pour glitter in your patent glass – Lots of it! You can't get enough glitter 

♥

Pour water in your patent glass – Fill the whole glass with water or else water will be missing in the top when you are done
On with the lid and shake it 🙂