Yaay … I have been looking forward to this vacation for sooo long, and now there are only 3 weeks left, until departure ♥
far away from cold weather home, in Denmark and away to warm and nice weather on the canary islands. So great!
I am traveling with my boyfriend – only the two of us. We really need that time together.
As i have written before, I also have a stepson, but we really need couple-time (us-time) – it is not easy to  get in a relationship where he /she already has a child, that isn't your own. (not to bring up negative stuff). But in that situation, you need more time together, focus on each other, and to regenerate than in a ordinary family.
We also traveled to Gran canaria last year – in the easter.
We were in Playa del Ingles, it is fantastic place on Gran Canaria, and that is the city we are going to again <3 (I have decided that it is our place hihi)
Playa del Ingles are a wonderfulæl place. They have a amazing beach (That is not overpopulated, as in Puerto Rico), delicious restaurants, and a little "dessert". We have been leasing a car, the previous times, and we have been cruising through the whole island. so we have been all over the island, and we still think that Playa del Ingles are the best place ♥
The last time we were in Playa del Ingles, we stayes at hotel 'Playa Bonita'. It is a great hotel. Wonderful view to the mountains from pool & loungers, delicious breakfast, nice rooms, and nice and sweet staff.
– Very recommendable! Just saying!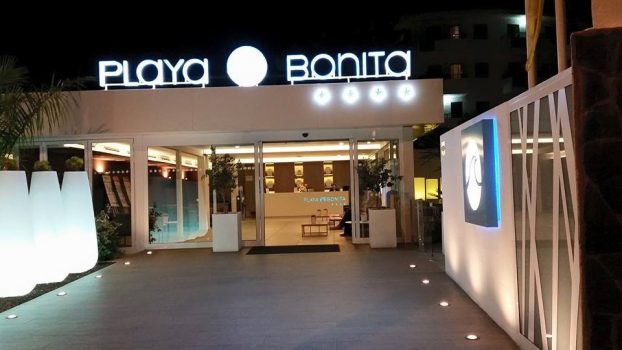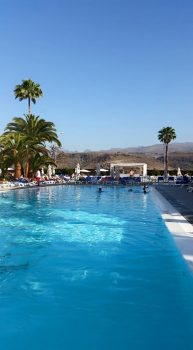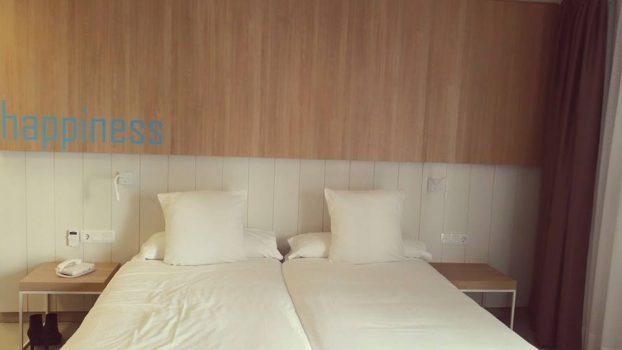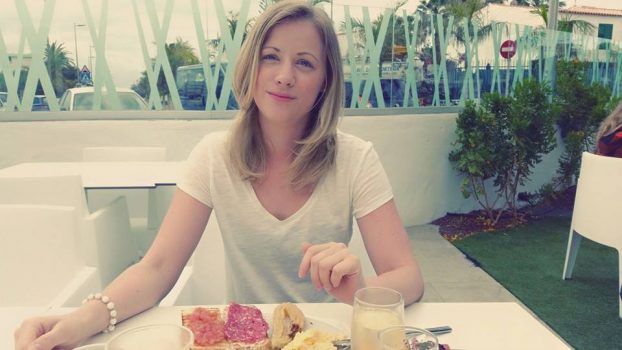 This time we have booked a room at Hotel RIU Don Miguel ****, and it look so nice. I really hope it lives up to my expectations 🙂
We will go out and eat delicious food on the  great restaurants, we already know, and go out and discover new great places to eat. I will reportto you, from my vacation ;), we are going to go hiking in the mountains. Last time, we did not hike, we just took a great trip to the mountains by car 🙂
We are also going to take a trip to the little "dessert", like the last time, on the beach and then we are going SHOPPING!! hihi ..
Last time we found out that there were a Primark. We don't have this store in Denmark – So we are shopping great stuff – BIG TIME!
---
Dolphin watch
The last time we also went out on a whale/dolphin watching boat, for 3 hours. A really truely amazing experiense. By my oppenion dolphins/animals are to be seen out in the nature where they belong, and not on seaworld, and other whale/dolphin parks, as entertainment – I am totally against that!
On the whale/dolphin trip, we were very lucky, and we got to see a big herd that followed us and played around the boat 🙂
I really wanna go on such a trip again, but I am not sure my boyfrind want to hihi 😉
(His attitude is that if you have seen it, you don't need to see it again)
---
PRIMARK




Trip to the mountains



In the "dessert"

One of my fave tapas restaurants

Dolphin trip at the ocean
Now, I am counting the days, and are really looking forward 🙂
Are you going on vacation anytime soon? To a warm and nice place? 🙂
And have some of you been to Gran Canaria/Playa del Ingles? What do you thonk? and do you have some recommendations?
Have a nice weekend ♥